We are no longer able to re-home or care for chinchillas. Thanks to everyone for their help and kindness over the years.
Please email me, or find me on the chinsrus forum
If you want to take a look at some of the products and toys that help us with the costs of running the sanctuary, then please visit our shop
Many thanks to everyone for all their support
Chinchillas in the wild
Chinchillas in the wild are extremely endangered. Over 21 million were slaughtered for their fur and the population has never recovered.

wildchinchillas.org -
A 'must visit' site. See the natural habitat of the wild chinchilla and learn how a few dedicated individuals are trying to save these special creatures.



CITES -

CITES (the Convention on International Trade in Endangered Species of Wild Fauna and Flora) is an international agreement between Governments. Its aim is to ensure that international trade in specimens of wild animals and plants does not threaten their survival.



CITES database -

The current CITES information on the Chinchilla Lanigera



2012 IUCN Red List -

Unfortunately, Chinchilla Lanigera is now Critically Endangered
Health and well being
Supplies
Online shops and suppliers of chinny products.

Hay for Pets -
We have found a new source of top quality hay which is essential for the dental health of your chinchilla. It is very good quality with free delivery, and each sale helps our rescue.



john hopewell -

Great chinchilla cages and accessories
Forums
Take a look through the archives or ask for great help and advice.

chins 'r' us -
Friendly and informative advice on all things chinchilla!



chinchat -

Chinchilla Chat Line - a non-profit organisation based in the United Kingdom, which promotes and expands the knowledge of the chinchilla to create a more responsible, caring and euphoric life for the chins (our main objective). We give observational advice to all who request it. We advise on the fundamental welfare of the chinchilla - including diet, exercise and housing.
The David Sheldrick Wildlife Trust
DSWT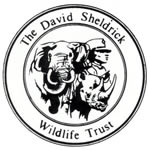 The David Sheldrick Wildlife Trust rescues orphaned elephants in Kenya. We watched the Elephant Diaries series on the TV, and were very moved by the plight of these hugely intelligent and sensitive animals. Please take a look at their site,

www.sheldrickwildlifetrust.org

and maybe see if you can sponsor one of the young elephants in their care.
One of the babies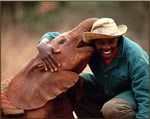 They are lovely people who do a fantastic job, but they are constantly fighting the poachers who kill their mothers for their ivory. They run a never-ending de-snaring project to try to make their habitat safe for them.

If you do decide to foster an elephant, then you will receive loads of goodies including lovely drawings that you can print out and regular updates about your new baby! and of course you will be doing real good for Africas wildlife.